7 Reasons Why You Faced An Australian Visa Rejection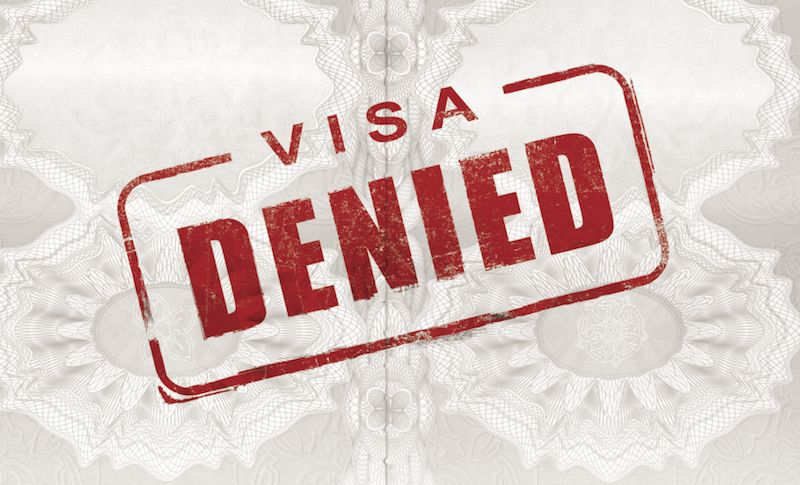 Stuck with an Australian Visa refusal? Your application faced this rejection and now, you're worried how your plans would get executed? Before even worrying, let's first understand why your Australian visa might be rejected. Here's a list of some common reasons for Australian visa refusal,
1. Misleading Information
Your visa application will be rejected directly if you give misdirecting or insufficient info about you. If the authorities came to discover that there is something that isn't right, they will not only reject your application but also may charge you for visa extortion.
2. Inability to give Proof of English Language Ability
You should meet the English language capability to get an Australian visa. You have to exhibit that you have taken the compulsory tests (IELTS, for example) and scored the minimum required scores.
3. Inability to give Evidence of Financial Capacity
Your Australia visa application may be dismissed as a result of your failure to give enough proof of funds. You have to exhibit your money or financial capacity by giving proof of the bank statements. You must demonstrate your accessibility of adequate assets to pay the cost of your stay in Australia.
4. Applying through an Unrelated Program
Before applying for an Australia visa, you should be completely mindful of the program through which you are applying. Unquestionably, there is an opportunity of visa refusal in case you apply for a program that is totally irrelevant to your purpose of coming or your work capability, etc. You have to select the right program.
5. Not Meeting the Health or Character Requirements
To get the Australian visa, you should meet the character necessities as well as be a healthy individual. Medical fitness, as well as a morally good character, is fundamental to get any visa for Australia or for any other country for that matter.
You have to get character certification from the police of your nation of origin and medical fitness certification from the prescribed panel of physicians.
6. Inability to Meet GTE Requirements
One of the most well-known explanations behind visa dismissal is an inability to meet the prerequisites of Genuine Temporary Entrant (GTE). Your visa will be dismissed if you neglect to prove that you have solid ties back in your nation of origin and you will return back to your own country once your purpose of visit gets over.
7. Inadequacy of Professional Guidance
One of the biggest factors of Visa refusal or dismissal is not getting professional assistance from a visa agent. Thus, it is prudent to take the help and direction from a registered visa expert. This will improve your chances of getting visa approval.
If you are considering visiting Australia, you can take our professional direction and help. You can connect with Visafy.me and we shall help you with an appropriate strategy to apply against Australian visa refusal and keep you at safe distance from all the reasons that can prompt visa refusal. We hope this post about Australia Visa Rejection Reasons was helpful to you, let us know your feedback in the comment section below.
You may also like,
Australia Vs New Zealand Immigration System [Comparison 2020]