Difference Between a Visa Agent & a Visa Consultant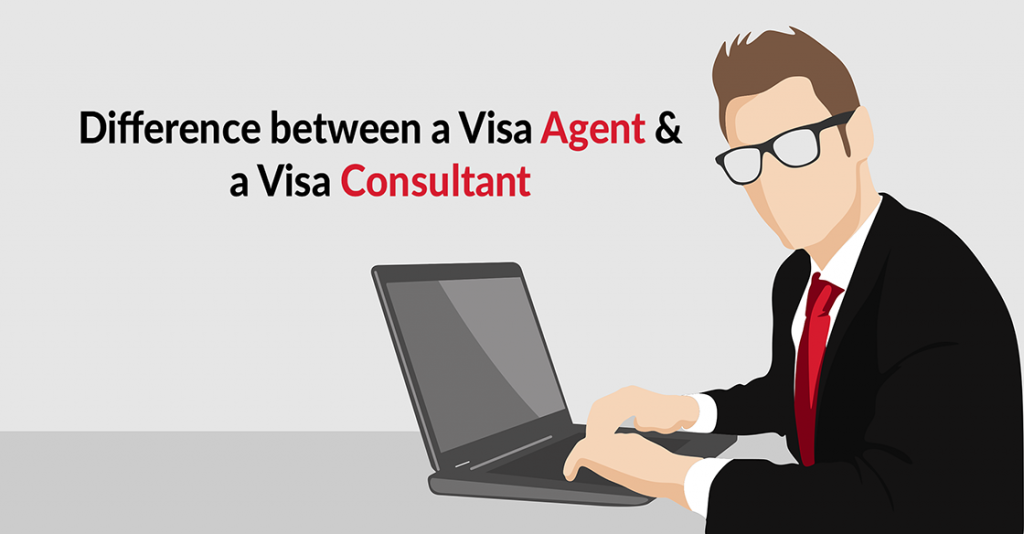 Confused by the Joomla's of the visa industry? Well, the major one being what is difference between a visa agent and a visa consultant. To help you with the same, we present this post to you.
What is the Difference Between a Visa Agent and a Visa Consultant
A visa agent is an enlisted authority and who will take the whole process of your visa into its hand, unlike the visa consultancy, which will provide you mere assistance or help in the procurement of your visa.
A visa agent helps hold up a visa application and manage each step such as submitting documents before the deadline. On the other hand, a visa consultant will ask you to do so and will not take initiatives to complete your documentation before deadline. Thus a consultant will be a reminder clock while an agent keeps a tab on your schedules and deadlines.
Visa agents like Visafyme:
Have sound information on various immigration laws and techniques of different countries
Act expertly and in a legal way
Follow the Code of Conduct
Give you security and protection in regard to approvals.
A consultant will just set up your application, follow up on your case status and give you updates.
Regardless of whether you're your visa case is sorted or not and you are certain you will have the visa application approved; it's still not entirely obvious every time. There may be hidden mistakes that can lead to rejection of your visa. Such mistakes will be taken care by the visa agents. A visa agent will cross-check and verify the documents and other records given by you. Unlike a consultant that would only be giving you the consulting services, a visa agent will be like your official representative.
A visa agent will also fix a lot of work on your behalf such as your telephone interviews, managing advances or even simply checking the deadlines and cut off of visas. While you could do this without anyone's help, visa agents have experience managing government officials and they know how to proceed with your application without any ado.
We are regarded as one of the best Visa agents in India. Further, a pioneer in giving out assistance to capable people in securing a visa to various nations like Australia, Canada, Germany, the US, UK, etc. We have a group of top visa specialists working for us. We never neglect to assist hopefuls with securing their Visa to their dream nation.
For any further queries, feel free to contact us!
You may also like,
How to Check Schengen Visa Approval Chances
7 Most Common Australia Student Visa Rejection Reasons