Australia Vs New Zealand Immigration System [Comparison 2020]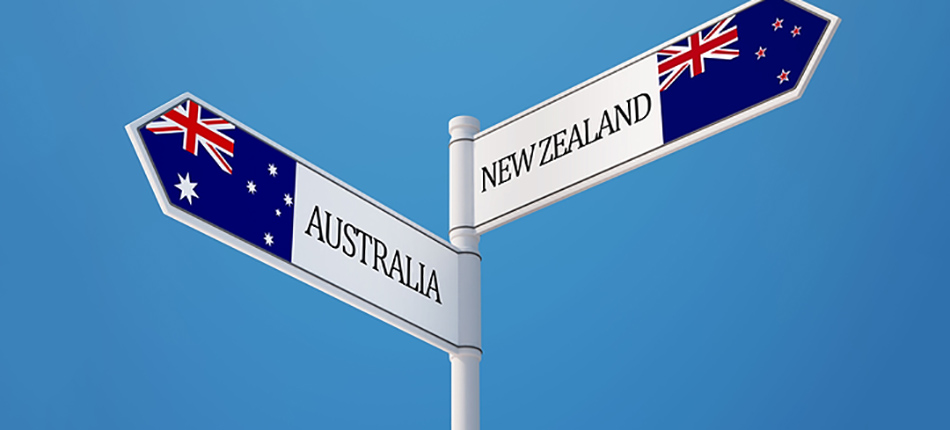 Immigration to New Zealand and Australia is on the rise. Many people are aspiring to settle in these two countries. The main reason for this is its convenient immigration system. The governments of these two countries are also keen to welcome skilled migrants.
Let us see the important differences between these two immigration systems.
We are comparing Australia's Skilled Independent Program (189 Visa) with New Zealand's Skilled Migrant Category Resident Visa.
Skilled Workers Program
An Overview: Both programs aim at attracting highly skilled candidates with work experience, educational background, and English language speaking and writing ability.
They select applicants on the basis of a point-based system.
They do not need you to have a prior job offer. You also do not need any family or state sponsor. You can submit your Expression of Interest (EOI) without these offers. But, New Zealand Skilled Visa might ask you for a job offer in most cases.
Both these visas allow you to get a permanent residency status which allows you to stay indefinitely in that country. It is a pathway to citizenship.
What are the differences between these two programs?
To apply to Australia's 189 visa program, you need to have a skills assessment form a skills assessing authority. It ensures that your degree is equal to an Australian degree.
For New Zealand, you need to have your qualifications assessed by the New Zealand registration authority or if you are on the list of qualifications exempt from assessment, you are eligible to apply. You must be under 45 to be able to apply to Australia. If you are 55 years of age or under you can apply to New Zealand.
Points-Based System
Both these programs have a point-based system to evaluate the candidates. You need to have at least a score of 65 points for an Australian visa invitation whereas in the case of New Zealand you need to have at least 160 points to be eligible.
Factor
Australia
New Zealand

Maximum Points Per Factor

Age
30
30
Language Proficiency
20
–
Job offer or already working in AU/NZ
0
50
Absolute skills shortage area work/outside Auckland/High income
30
Overseas Work Experience
15
50
Onshore Work Experience
20
10
Qualifications (Education)
20
70
Other Factors (study requirements, regional study, professional year, community language, partner skills)
20
40

Passing Score

65
160
If you meet the minimum scoring points, you are eligible to submit your Expression of Interest (EOI) to these programs. But simply meeting the minimum point's requirement does not guarantee that you will be invited to apply for and immigrate to these countries.
How different is the application process?
Australia: In the case of Australia, the invitations to apply are issued on the 11th day of each month. Candidates with the highest EOI rankings are invited to apply. If your EOI is not invited within 2 years it will expire and you have to submit a new EOI profile.
Australia has an occupation ceiling which gives an eligible occupation a maximum quota. If that quota is reached, no more applications for that occupation are invited until the next year.
After you receive an invitation to apply, you have 60 days to submit your application for Australian permanent residency to the Department of Home Affairs.
New Zealand: First, you need to complete an Expression of Interest (EOI) profile. The invitation to apply is issued on the basis of your score in the point-based system ranking (minimum 160 points are needed) and your rank in the EOI pool (first-cum-first serve basis)
If your EOI profile is not selected within a year, it will expire and you have to submit a new profile.
New Zealand invites candidates for immigration every fortnight when it conducts its EOI selection. If selected, you are eligible for permanent residency.
Processing Times and Cost
Australia: There is no EOI fee. The Skilled Independent Program charges AU$4045 for principal applicant plus an extra AU$2025 for spouse and AU$1010 per child. These applications are processed within 6 months.
New Zealand, the Skilled Migrant Category Program charges NZ$530 for Online Expression of Interest (EOI) plus extra NZ$2710 for a family application. These applications are processed within 10 months. The applicants should also expect extra costs like health exams, translation, postage, etc during the immigration process.
You may also like,
List of Relevant Spouse Visa Categories For Australia
New Zealand Visa Refusal Consultant