How Would Travel to Europe Change After the New Brexit Deal?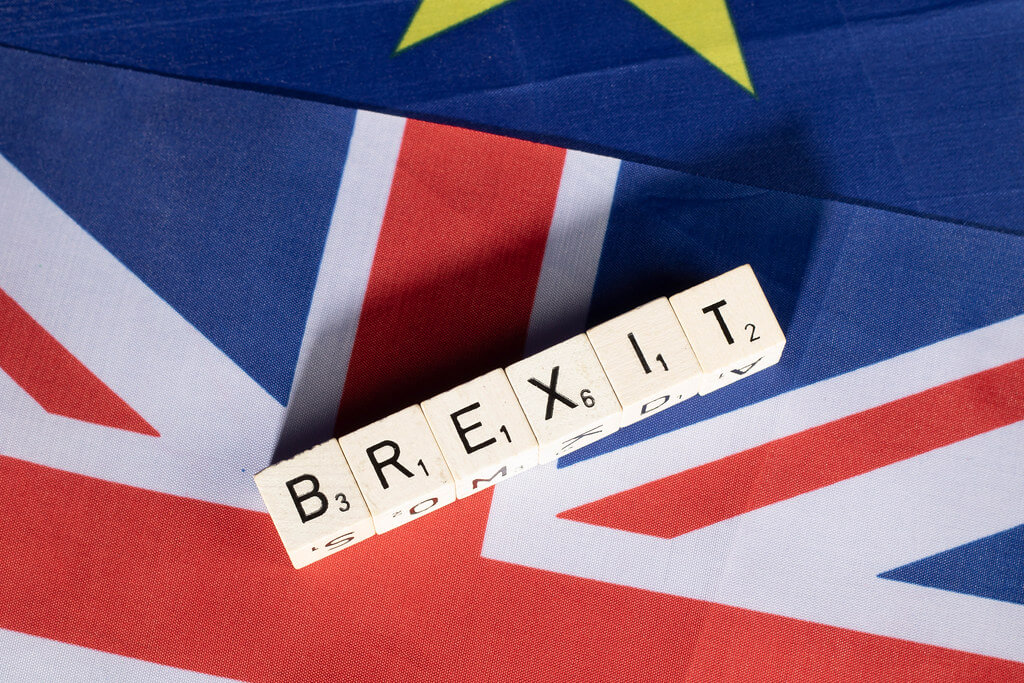 Every day the UK comes close to leaving the European Union (EU). The UK Prime Minister Boris Johnson is putting all his efforts to close the Brexit deal by October 31. There might be delays in leaving the EU, but let us take a look at what will happen to the travelers once the UK does leave the EU. Will the travel become easier or will there be many disruptions?
The passport checks might become easier but many other elements like driving license validity, health insurance, custom rules will change drastically. So let us see how will travel to Europe change after the new Brexit deal if the UK leaves Europe with or without a deal. Here are answers to the most common FAQs,
Should you travel to Europe in the first place?
If the UK leaves Europe with a deal by October 31, it will enter a transition period till December 2020. This means that travel facilities will continue to work without disruptions. If the UK leaves without a deal, the EU confirms that the UK airlines will continue to travel between the UK and Europe under contingency legislation.
So booking a holiday to Europe should not be a problem. Hotels and airlines might even cut prices to attract customers. But travelers should wait till winter or next summer to avoid any problems. There is no guarantee of how the pound will fare after a no-deal Brexit.
What about the disruption at airports?
There won't be disruptions at airports but there could be delays at key airports. This will be because the British passports will be processed differently.
The European Tourism Association (ETA) says that additional checks will add 90 extra seconds for each UK passport holder. This adds up to five additional hours for 189 passengers to get the green light on a typical day. The flights will operate as usual which is positive news to the one that said that all flights to the EU from the UK might be grounded.
Will you as a UK citizen need a new passport?
It is preferable that travelers should have a passport that has at least 6 months of validity after October 31.
The Home Office has also issued a new directive. It says that if you renewed your passport before the expiry, up to nine months may have been added to your passport's new expiry date. But please note that any extra month that is added over the 10 years will not be counted for the six months that should be remaining for travel to most countries in Europe.
This is a directive for the no-deal requirements. Travelers are advised to renew their passports before the expiry date to avoid any unnecessary delays. The website created by the Home Office for travelers to check their passport validity is- https://www.passport.service.gov.uk/check-a-passport
What about travel through other means of transport?
Ferries and cruises will continue to operate as usual. These are run by the international rules and not the EU rules. Coaches and trains will also run as usual. But to be on the safe side, you must check with your travel company for any additional rules.
Which countries will be affected by Brexit?
A British passport holder which travels to any country in Europe or in a part of the Schengen area will be affected. These include the following:
Austria
Belgium
Czech Republic
Denmark, Estonia
Finland
France
Germany
Greece
Hungary
Iceland
Italy
Latvia
Liechtenstein
Lithuania
Luxembourg
Malta
Netherlands
Norway
Poland
Portugal
Slovakia
Slovenia
Spain
Sweden
Switzerland
Will I need a Visa now?
No, the UK citizens won't need a visa to travel to Europe. You can visit the EU for up to 90 days within a 180-day period without a visa. The European Commission has announced that from 2021 you will need to pay a fee of 7 pounds for visa-exempt travel.
What about travel to the Republic of Ireland?
The travel to the Republic of Ireland will not be affected. Travel between the UK and Ireland comes under the Common Travel Area Rules and the EU Rules. So no passport is needed for that. This will remain the same even after we leave the EU.
Will my travel insurance cover any damages due to Brexit?
This depends on the exact situation and the level of cover you have. The best way to stay protected is by booking a package.
If you book a package, your holiday will be protected under the Package Travel Regulations. This means that you will be refunded if your holiday cannot be provided. The authority will also ensure that you get an alternative trip if the original trip cannot go ahead. It is important that you have adequate travel insurance cover. You should also check policies relating to travel disruptions or delays.
What about my EHIC card?
The European Health Insurance Card (EHIC) enables UK citizens to get reduced-cost treatment in other EU countries. The UK government has said that it will continue to keep a similar arrangement after Brexit.
If we leave the EU without a deal then the UK registered EHICs will no longer be valid. In this case, you are advised to have adequate travel and medical insurance cover to cover your medical costs.
Will my driving license remain valid in Europe?
You are required to carry a Green Card so that your car insurance is applicable in the EU. To get the Green Card you may need to pay a small administration fee.
Traveling without a Green Card will amount to breaking a law and you may face persecution. Please note that in the event of a no-deal, your UK driving license will no longer be valid in the EU. In that case, you will have to get an International Driving Permit (IDPs), with a different document for different countries. The IDPs come in 1949 and 1968 versions. They can be obtained from the post office at a cost of about 6 pounds.
What are some of the other issues that you should be aware of?
Pay higher airfares
The trend of reducing airfares and new routes being opened up between the UK and EU will no longer be available to travelers. This means higher airfares for you.
A weaker pound
The UK citizens are facing a depressing pound. In June 2016pound bought 1.30 Euros, now the rate is 1.16 Euros. This is bad news for the British and especially for travelers.
No free roaming
You may not get free roaming after Brexit to the EU countries. Vodafone, O2 and Three have indicated that they will continue with free-roaming. The government has said that it will cap data charges at 45 pounds a month for those that do not.
You need a working visa
It is inevitable that the UK citizens will face restrictions of freedom of work and movement. You will, thus, need a working visa to live and work in the EU.
Pets to Europe
If you want your pet to travel with you to Europe, you will have to get a document signed from an Official Veterinarian at least 4 months in advance of travel.
Duty-free and guilt-free shopping
All UK citizens will now have to pay a duty to bring home goods from the EU. You get a duty free allowance of 200 cigarettes, 16 liters of beer and 4 liters of wine. Above that, you pay 2 pounds for each bottle of wine brought home.
How to avoid any consequences of Brexit?
You can choose to travel to those countries which are not affected by the UK leaving the EU. These countries are low in number. Iceland, Norway, Switzerland, and a small part of Balkan remain outside the EU.
Other options for travel are as follows:
Istanbul, Marrakech, St. Petersburg are the places where you can take a city break. These are wonderful cities that you can enjoy without any hassles from the EU documents.  The beaches of Morocco are also welcoming UK citizens with open arms and simplified procedures after Brexit.
You may also like,
How to challenge a visit visa refusal by Judicial Review in the UK
What To Do Next If Your UK Visa Gets Rejected