All Abroad! Is India the Land of Missed Opportunities?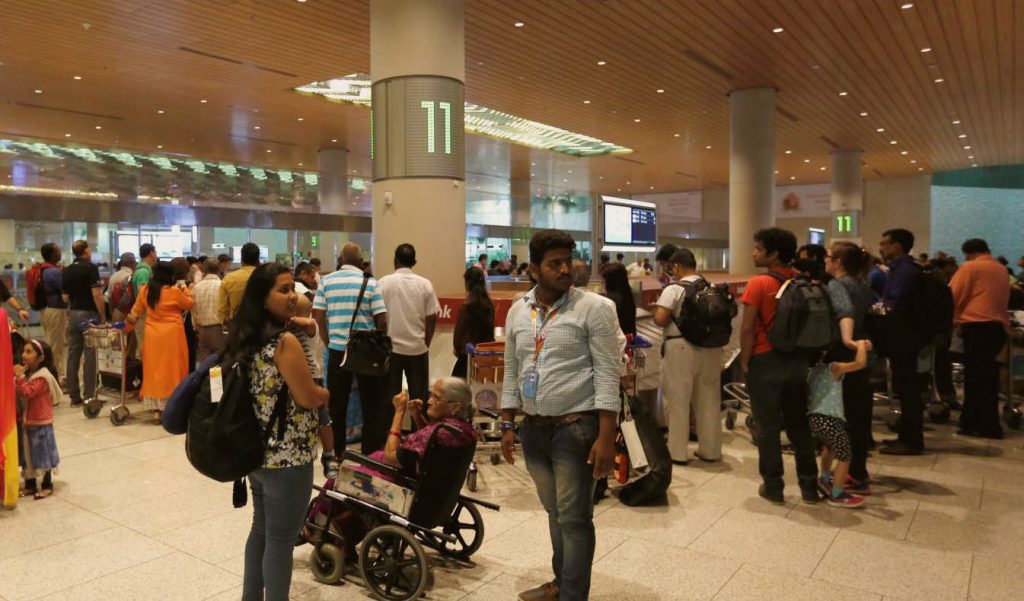 India is the land of growing opportunities, with fresh talent Individuals, these days look towards moving abroad at any cost be it in direct or indirect ways for example by theft, fraud or other illegal methods. presenting itself at every nook and corner. Individuals, especially the youth are discovering their talents and putting it into use in varied ways—be it joining eminent MNCs, working government jobs, teaching in schools, building their own startups or immigrating abroad.
 

Why immigrate abroad when India as a country has so much to offer and its development keeps moving further with every passing day?
Advantages of Immigrating Abroad-
 Studies show that the majority looks towards moving abroad to be able to widen their horizon both in terms of better living standards and income expectations when it comes to applying for jobs. It's all a part of living the dream as most people who move to places like Australia, USA or Canada claim to be in search of. These countries provide comfortable living and even though the expenses are much more in these countries than in India, the higher incomes offered eventually balance it out.
 Students who graduate from schools in India look towards taking up higher studies in abroad (in countries like the USA), looking into the countries offering more technical and detailed courses in their desired fields rather than just an overview of the same. Many of these students get on with a full scholarship due to their brilliant scores. They, therefore, see foreign countries as a better option due to the eminent educational institutions set up there in their attempt to further their academic prospects. They later settle down in these countries and set up their careers there. Another factor that adds to the charm of foreign countries is the notion of living independently that adds onto a person's personal growth and enables them to experience life in a whole different way.   
Individuals also get to experience a whole new culture and gain knowledge about the place they move into and the people they interact with there. They are met with opportunities to discover and visit new places that expose them to new life experiences. Some might even adopt a foreign language while they are at it.  
Now, when we ask ourselves: why settle abroad, the answer is crystal clear as to the perks that come with it – work, pleasure, studies. But are there any disadvantages to immigrating abroad or is it all sunshine and rainbows on the other side?

Disadvantages of Immigrating Abroad
When we set out to write down the disadvantages of the same, the list is a big one. The first and foremost is the disadvantage that is faced when people with little or no means use wrong means to move abroad—they are willing to beg, borrow or steal as long as that gets them to a foreign country. These people often find themselves in jail for illegally migrating. Even if they are able to make it abroad, they end up being stuck at mediocre jobs like sales or working at food joints like McDonalds. These jobs come with odd shifts, low pays, and hectic work hours. More than half of these people end up being in high debt that makes their lives very difficult.
Not only this, moving abroad is a big change, one in which individuals have to leave their old life behind and adjust into a new one. This involves moving away from family, friends, relatives and anything and everything that one was familiar with. People then might also find it hard to settle in a completely different culture and interact with new people. They might eventually make close friends to hang out with but the in-between period of isolation can be very hard to deal with.
Furthermore, not everyone is able to instantly get a job straight out of college or in some scenarios one might not be happy in the job they took up in the foreign country. In cases where one is unable to find a job, one finds it hard to afford to live in these countries due to their hefty expenses. One will find it hard to quit a job in which they are unhappy due to the fear of the same. If one has moved in with their family, it becomes even harder as the number of people dependent on the income increases and sitting back to reconsider one's decision is something that becomes impossible.
Some people also eventually discover that they are not comfortable having moved, there can be various factors contributing to it other than the jobs or education they came for. These include language barriers, culture shock or the fact that their relationships back home might be getting compromised—but there is only little that they can do in such cases as moving back becomes a grand task entirely.
So, not only turns out to be highly expensive but might also take a toll on the individual's physical as well as mental health and may put one's safety on the line. Some find it relatively easy to settle in new environments but for others, it becomes no less than a nightmare. Further, if one is thinking of starting a new family in these cases, it becomes twice as hard and many factors have to be considered before deciding to do anything.
India as a country has a lot to offer—both academically as well as on the job front but people choose to neglect the downfalls of moving abroad rather than further their lives in India. This has to do with the lack of good universities that match the level of education that foreign institutes provide. The social science courses offered abroad are far more comprehensive than the ones offered in India. When we talk about micro-biology or forensic sciences – such courses are not put out by many universities here.
New universities are being set up in India with the aim to include varied courses from different streams but the change is gradual. It is however attracting many individuals to study and work in the country itself, creating a great impact on the gross income level generated from the country and contributing to its overall development.
Conclusion
We can say one thing for sure that the decision of moving abroad is one to be understood as it opens up new horizons for people and helps them to explore new arenas—further helping them to grow into a whole new person. But the climb is a hard one with various obstacles facing them on the way like high expenses, mediocre jobs, feeling of isolation, finding a new home and turning around one's life entirely.
The question then remains, should one stay in India and pursue their education and career here itself or is India the land of missed opportunities?
You may also like,
10 Attractions to See in UK and Scotland