Top 10 Places To Visit In Portugal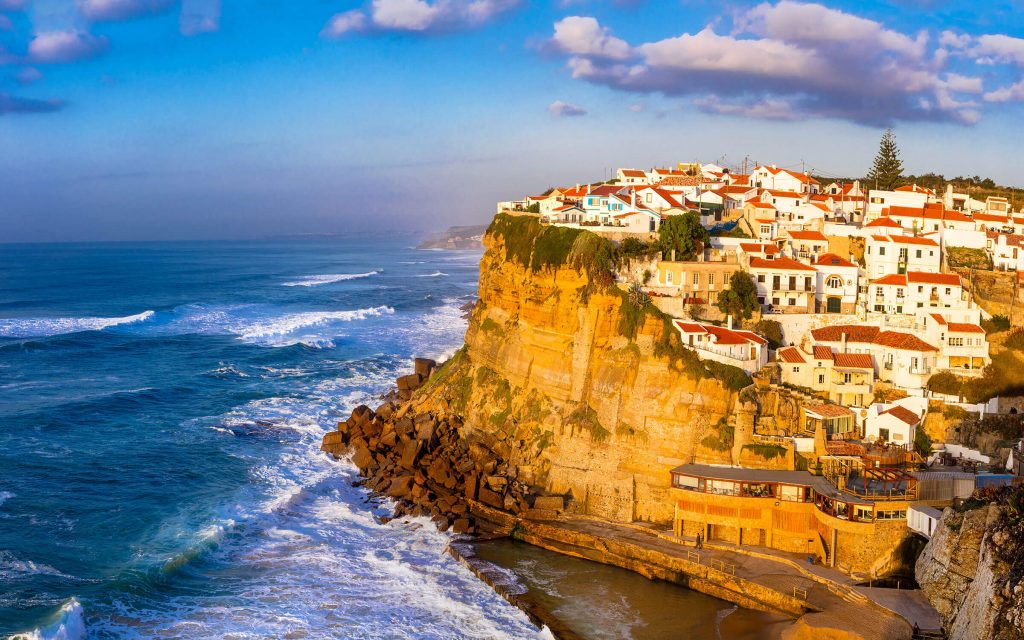 Portugal is a southern European country on the Iberian Peninsula that borders Spain. Located on the Atlantic Ocean, the Algarve's beaches are a major destination in the country. Much of the nation's architecture dates to the 1500s-1800s back and reflects on the culture and history of the place.
Portugal has many mesmerizing places to visit and one just can't get enough of the culture and history of the country! So, when in Portugal don't miss out on getting a full feel of the place by visiting these 10 places-
1. Lisbon
Being a vibrant and diverse city, Lisbon is a great tourist attraction in Portugal. It is a great combination of heritage and modern architecture. The city is dotted with grand plazas leading to narrow cobbled streets that are dissected by a quaint tram network. Lisbon is also known for its beautiful beaches that can be made into great holiday spots with friends and family.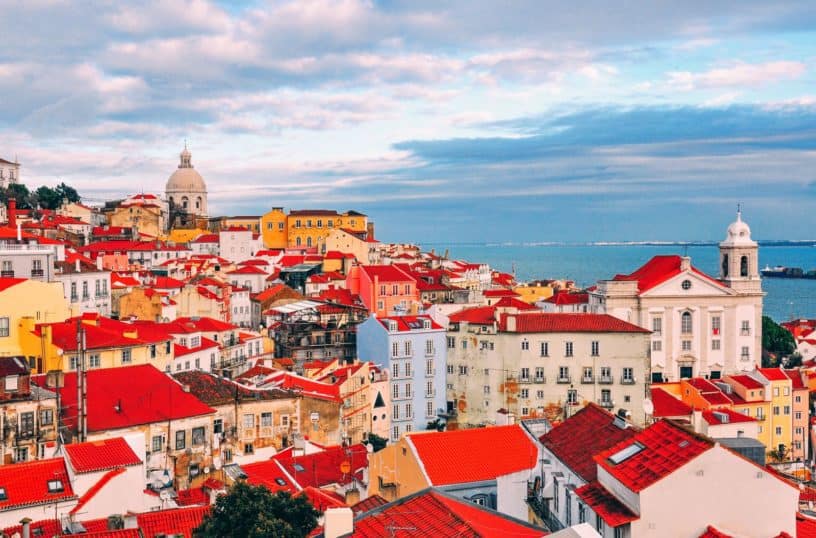 2. Porto
Also known as the city that gave its name to the country and its leading export, Port. Porto is a colorful mix of medieval relics, extravagant churches, and Beaux Arts Buildings as well as a lively music scene. The Cias de Ribeira riverfront is the heart of the city with tall old buildings made from granite and tile lining the riverfront. There are also a number of wine caves which are open for tasting. The city also attracts the world's best rock, electro and jazz musicians.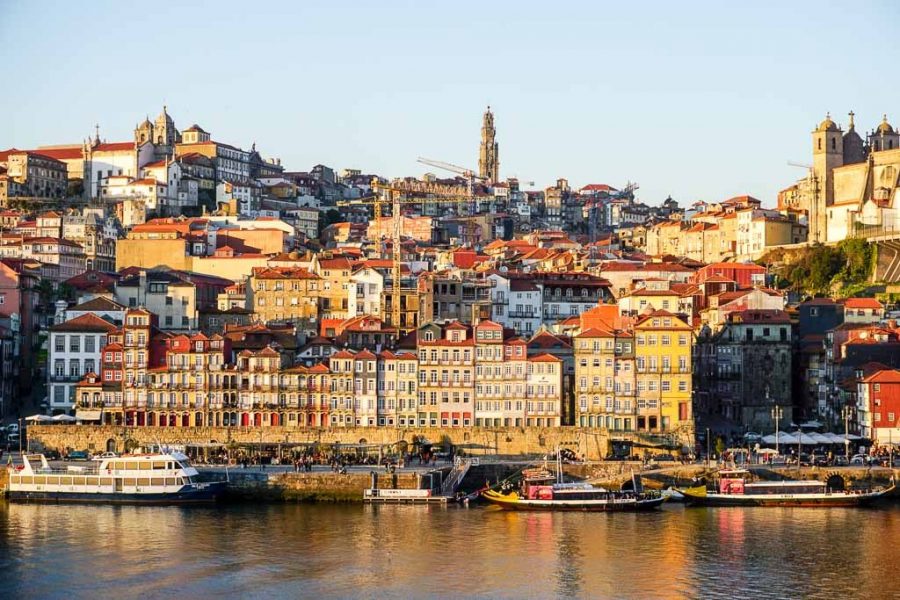 3. Tavira
A beautiful fishing town, Tavira is situated on a much calmer eastern Algarve. It was also an important fortified town during the North African moors era in the 9th century and later became a port. It is dotted with small plazas and cobbled streets plus ancient walls that stand next to baroque villas. To the south of the town are sandy beaches protected from the settlement by the Ria Formosa Nature Park.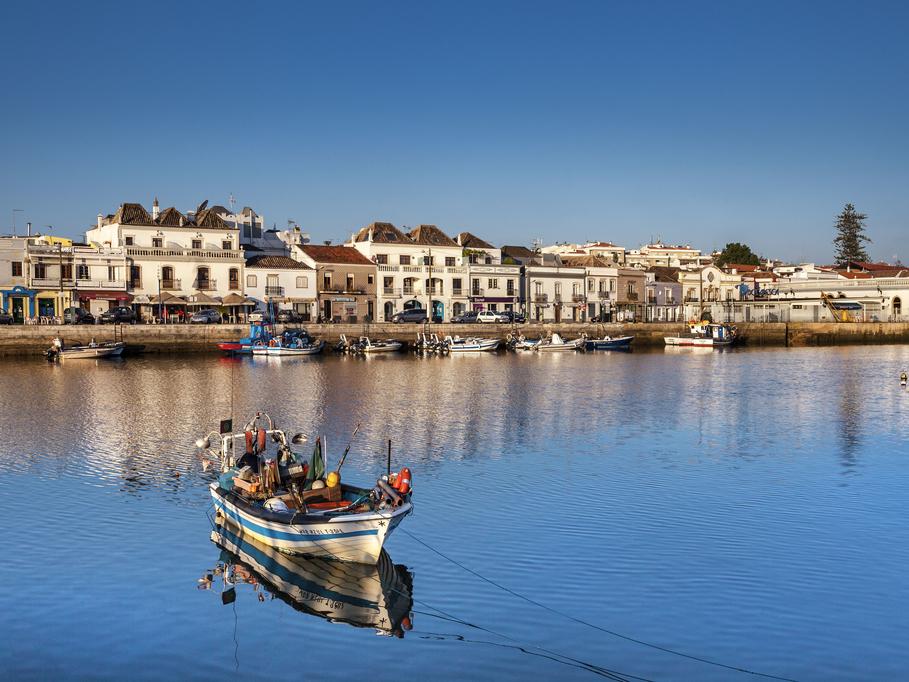 4. Evora
A historic city that lies in the heart of the dry and arid Alentejo region, Evora was once an important trading town as well as a religious center. The city is renowned for its beautifully preserved Roman Temple and creepy bone chapel—that tells a lot about its history. One can even rent a car to explore the area and click memorable pictures!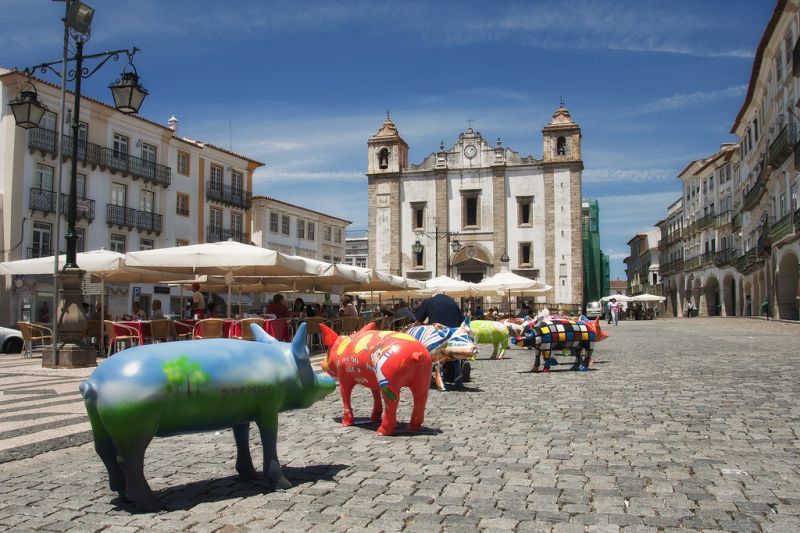 5. Sintra
Set amidst the pine-covered hills of Serra de Sintra, Sintra offers a cool climate and scenic views. The nobility constructed lavish palaces while the elite of the country followed them and constructed equally opulent residences which are now open for public visits. One can also visit the Gothic National Palace, the ruins of Moors Castle and the beautiful Pena Palace. Sintra is easily accessible through Lisbon by a direct railway.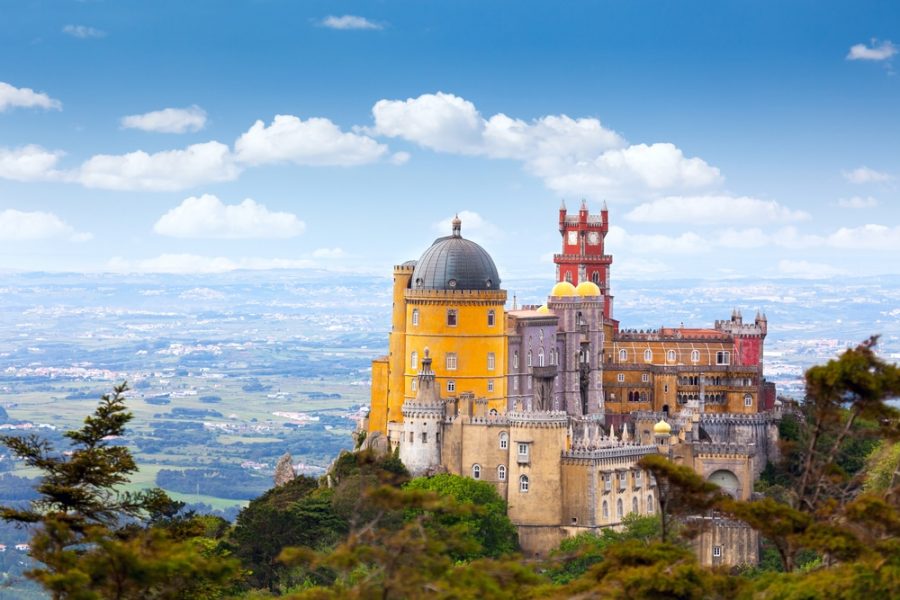 6. Sesimbra
A beautiful beach resort, Sesimbra is a popular holiday destination both for the tourists as well as the locals. Within its vicinity is a beautiful coastline of craggy cliffs and glorious beaches while the island is lined with stunning forests. All in all, it is a place that should be marked down in your travel bucket list and is a must go when in Portugal.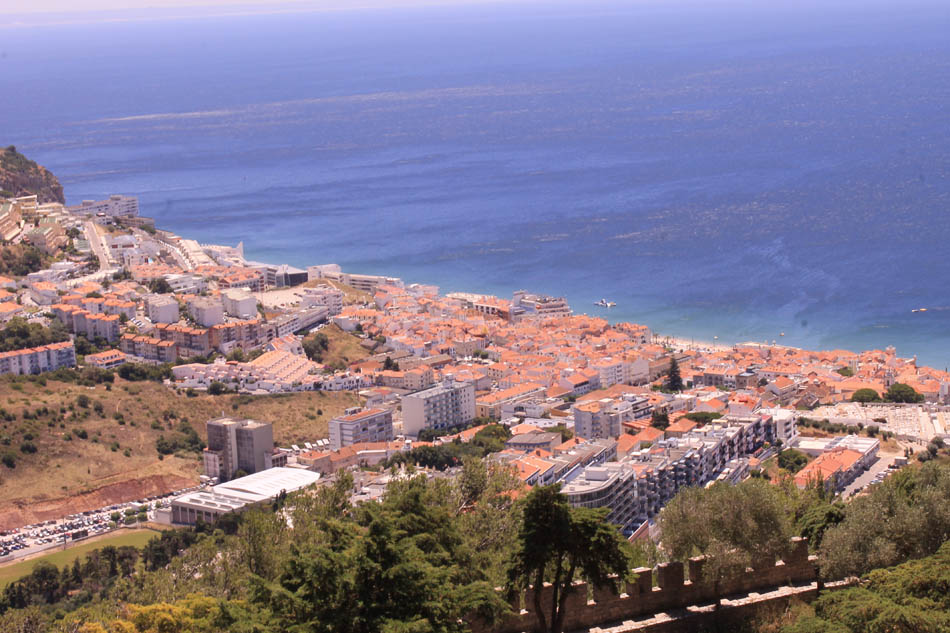 7. Azores
Located in the Atlantic Ocean, Azores has one of the best marine habitats in the world for marine mammals. Some say it's due to the underwater cliffs on the Azores that create the perfect feeding ground. If one gets on a boat, one is most likely to witness pilot and sperm whales as well as different types of dolphins. The islands were born out of lava outburst millions of years ago. There are huge extinct volcanoes, steaming fumaroles and geothermal springs in the Azores as well!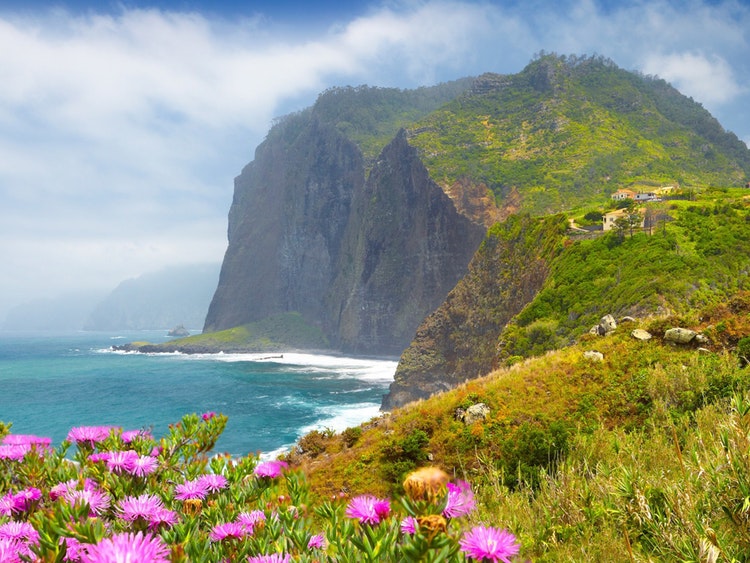 8. Rio Douro Valley
Famous for its production of sweet dessert Port and other wines, the valley of the river Douro adorns a spectacular landscape with steep hillsides covered with vines as well as wine-producing farms called quintas. It is the perfect place to witness the heart and soul of Portugal and have a gala time with friends and family! One can even take a boat or train around the area.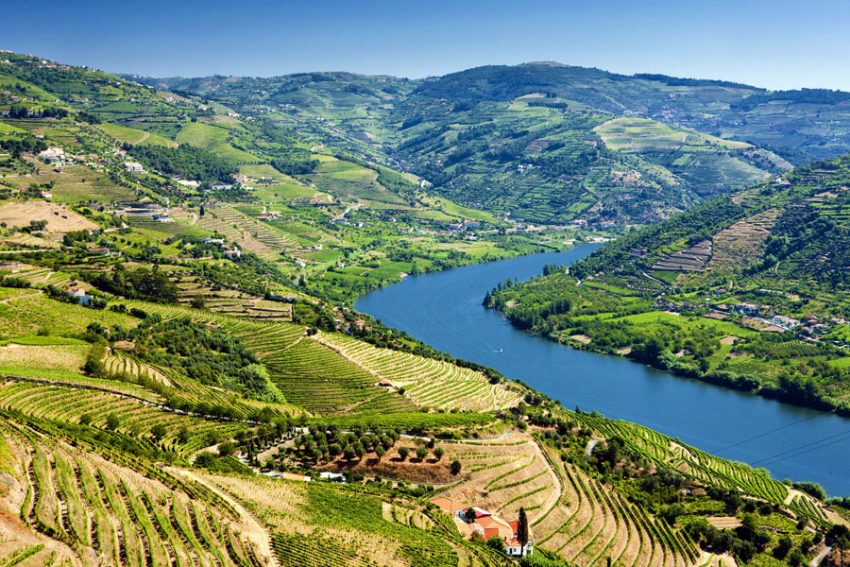 9. Parque Natural de Serra de Estrela
With its rugged mountains, Parque Natural de Serra de Estrela is a great scenic beauty! It is Portugal's largest protected area of countryside with rock-strewn meadows, gushing rivers and waterfalls, forested slopes, terraced fields, icy lakes as well as Portugal's highest peak, Torre or 'Tower' at 1,993 km. One can take up a hike or a trail in the area and enjoy the view of one-room shepherd's hut thatched with straw called cassias on their way to the rocky gorges.
10. Lagos
Lagos is the finest resort of the Algarve coastline and is a great combination of lively, social city and a historic center. With a selection of wonderful beaches including the Dona Ana beach which is considered the most picturesque in Portugal, Lagos also houses the Ponte da Piedade cliffs which are a series of highly weathered sandstone cliffs further along the coast and can be best explored with a boat. Lagos is a sophisticated holiday destination and one can also explore the western edge of the Algarve with day trips including Sagres, Portimao, and Silves from here.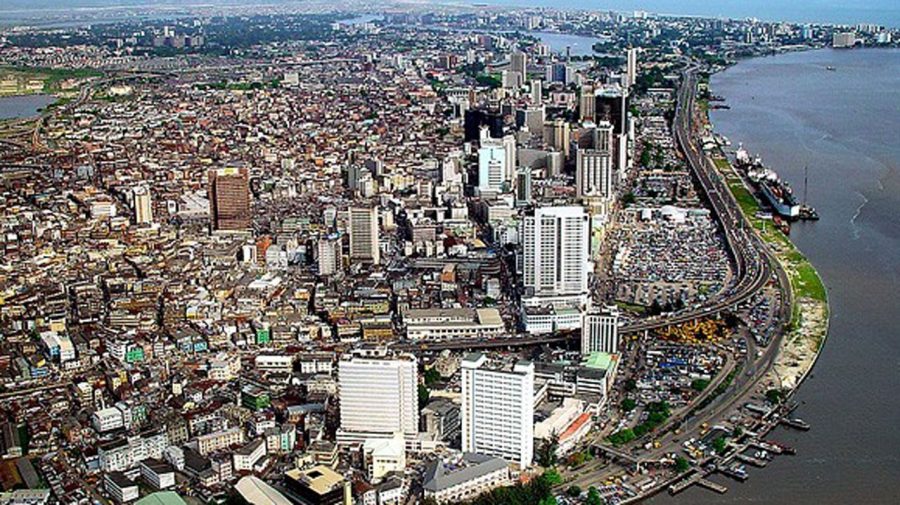 You May Also like,
Top 10 Things To See In The Netherlands